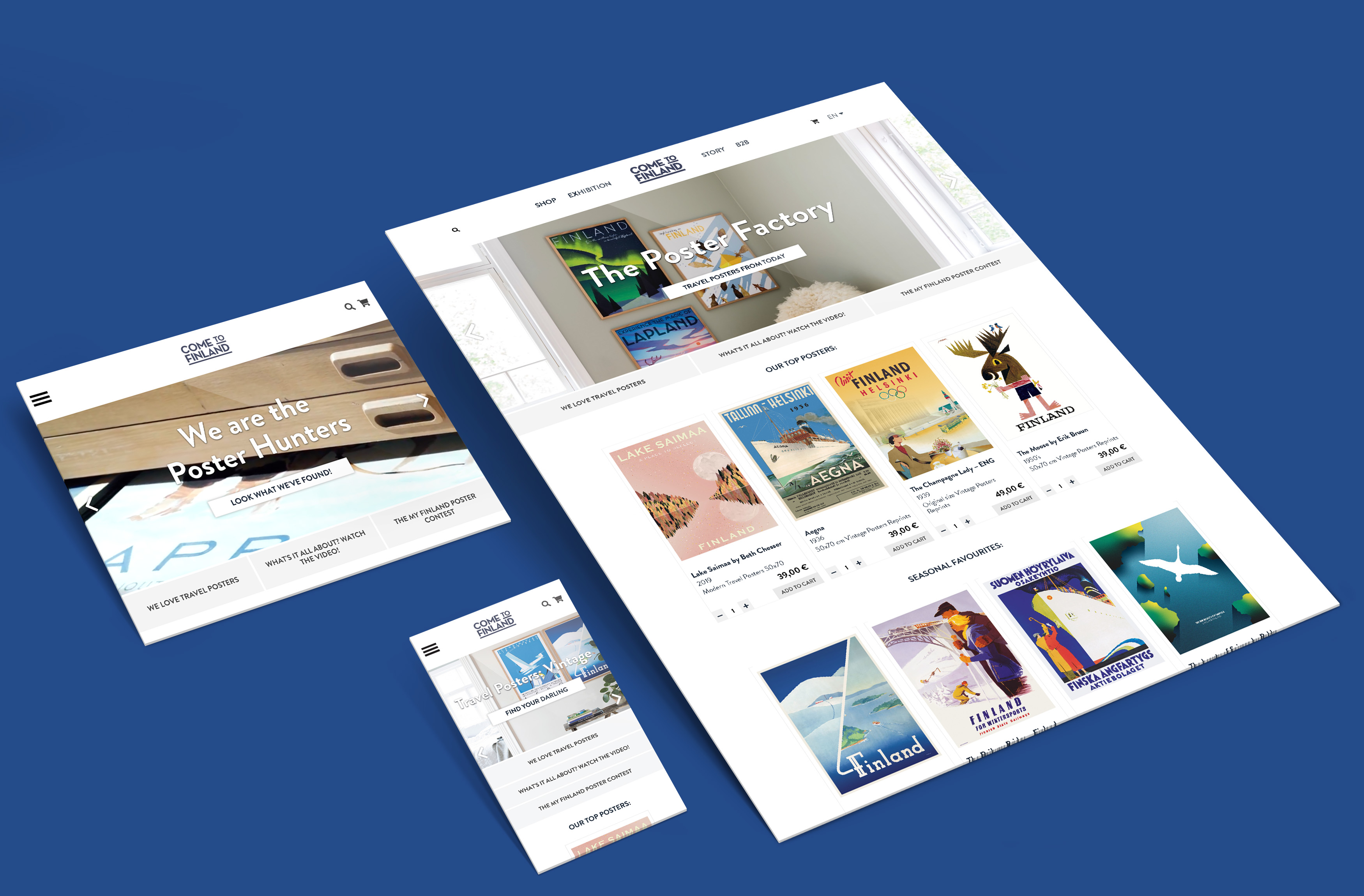 The idea behind Come to Finland is wonderful: a poster shop selling reprints of design classics of Finnish travel posters, and products based on these.
Many of the original travel poster designs are witty, beautiful and minimalistic 1930's and 1950's designs (but the catalogue ranges from 1890's to today). After seeing the posters, any design enthusiast should feel obliged to book some tickets for a holiday to Finland.
The atmosphere of the poster classics is echoed in a minimalistic web design of the shop. To present the vast collection, KRUT Collective did some work on the product catalogue, so the visitor can find products according to their own area of interest in a product filter: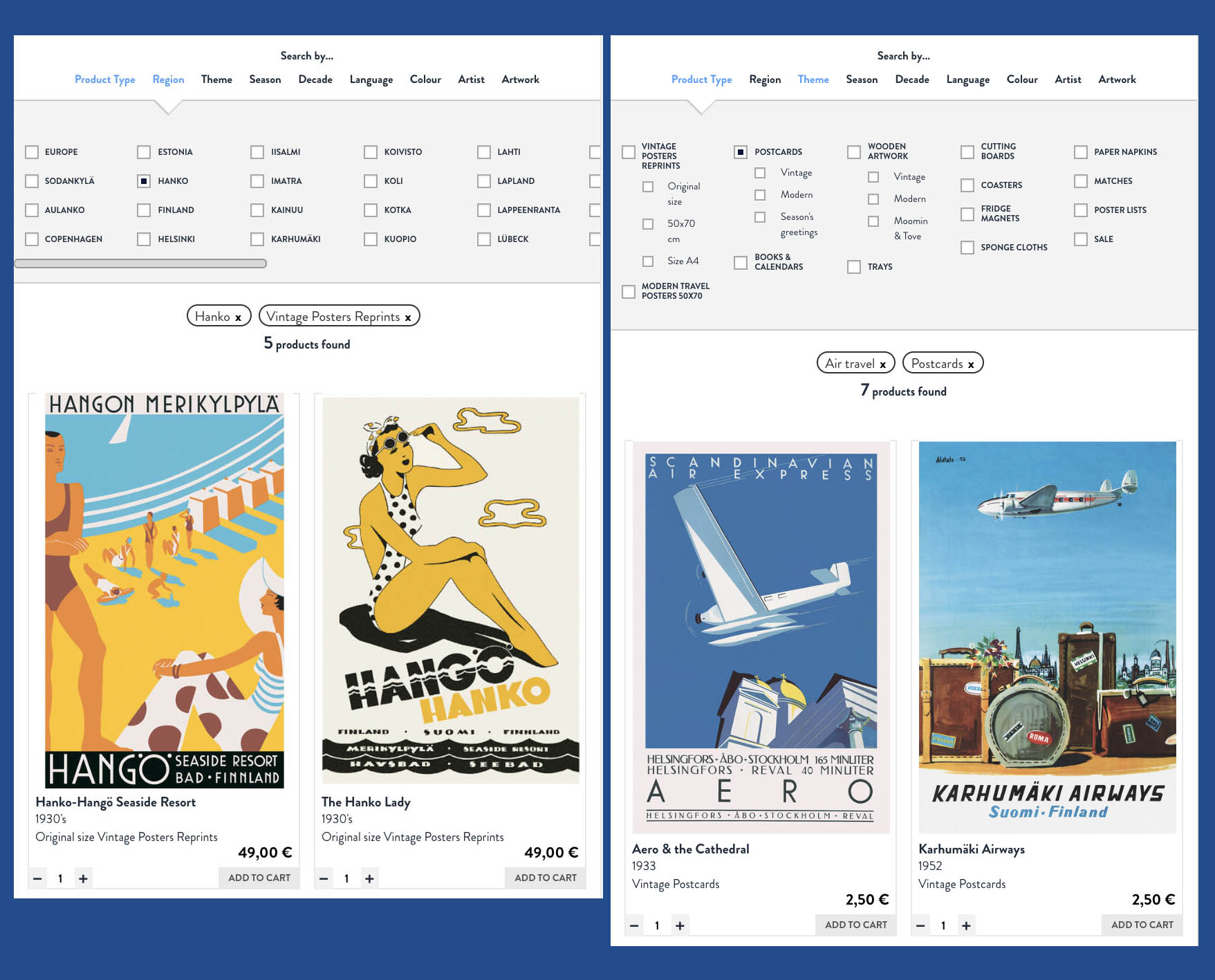 The products were sorted according to the original poster author and original poster artwork, so anyone interested in the poster stories and information on the cultural heritage of Finnish poster design can find the complete artist and artwork catalogues right along the web shop. Names range from Erik Bruun and famous marketing agency SEK co-founder Jorma Suhonen to less known ones. Maybe you can find a relative there?
The design also highlights the beautiful product photography by Karin Lindroos. She's taken the products with her to the real settings all from Hanko and Lapland.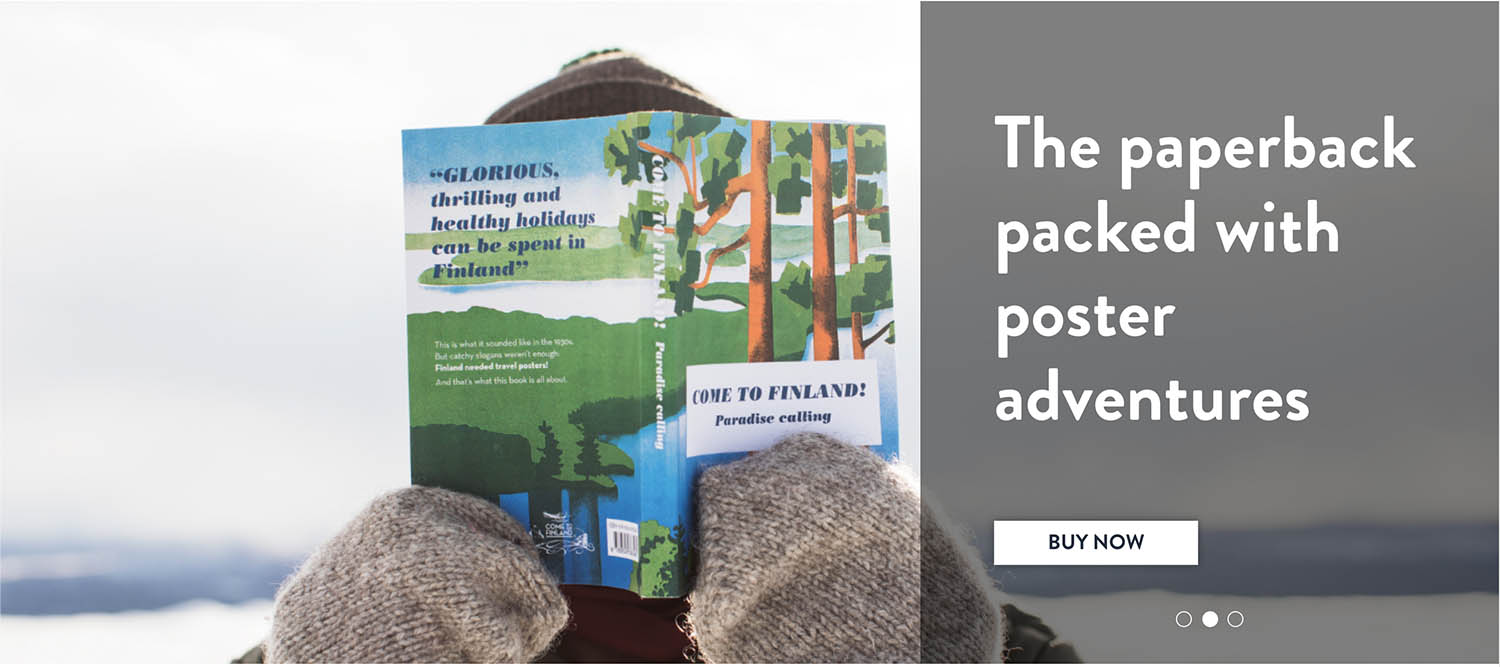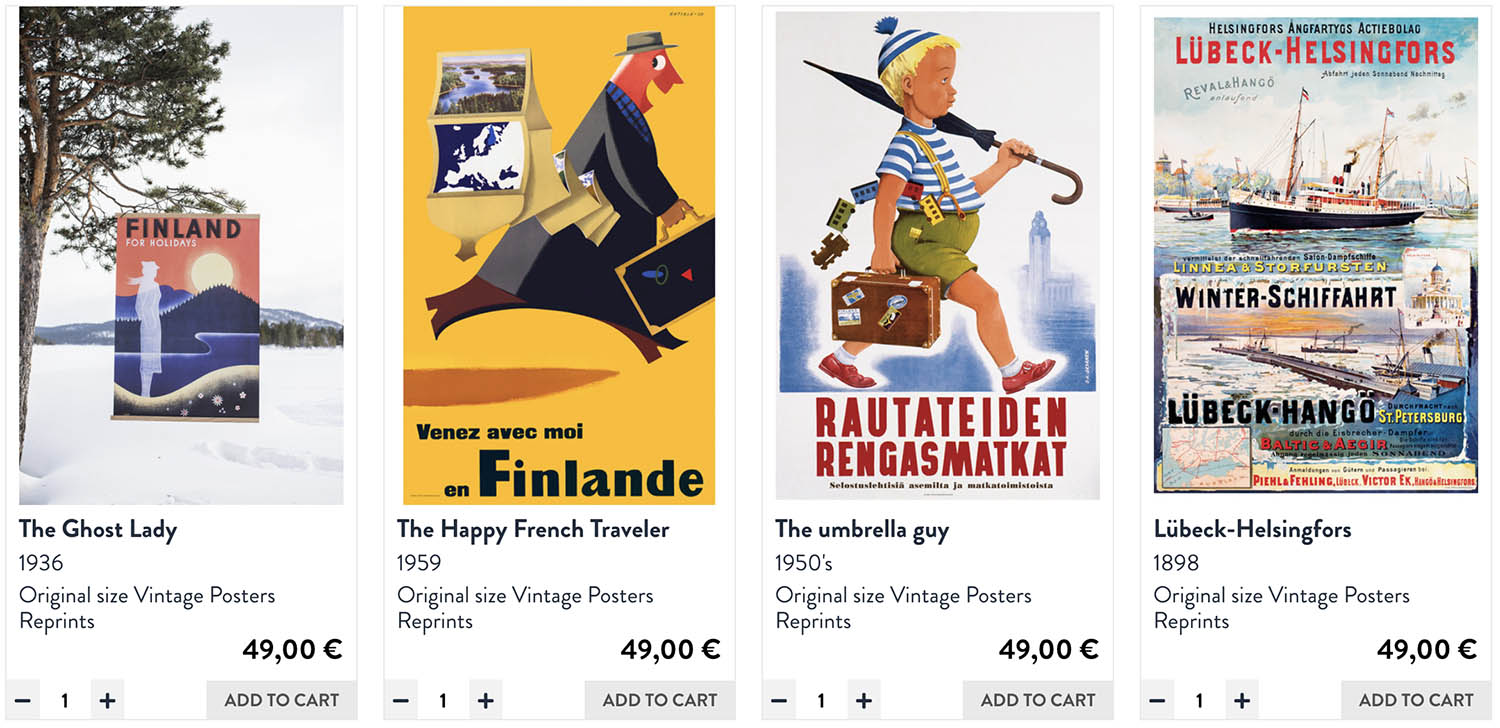 The technical solution is Wordpress site with a WooCommerce webshop. The project was delivered in tight collaboration with technical provider Site Logic.
The project included a design for the sister company Come to Sweden, with same style and pairing colouring.
An important final analysis was made: does spark joy? We absolutely hope so!